New tools for creating electronic music in Logic Pro X 10.5 open up unique opportunities for musicians and producers.
Cupertino, CA – Apple today introduced the Logic Pro X update with a completely redesigned professional Live Loops sampling tool and new features for creating rhythms. Logic Pro X 10.5 offers unique opportunities for all musicians, especially creators of electronic music.
"Mac and Logic Pro X have long been indispensable tools for the world's leading musicians and producers to create our favorite hits," said Susan Prescott, Apple's vice president of application marketing. – The new version of Logic Pro X 10.5 has become Logic's largest update since the advent of Logic Pro X. It includes powerful new features for musicians of any level: from those who are just starting to learn Logic, to producers of world-famous Grammy-winning albums. We look forward to the great hits that will be created in the new version of Logic Pro X. "
Professional musicians and producers have already shared their expectations from Logic Pro X 10.5. Here is what they say:
"Logic Pro X has always been my only working studio. I love its unsurpassed convenience, and its built-in sound libraries from the very beginning have been an integral part of my work processes. Quick Sampler and Drum Machine Designer save me the long hours that I used to spend on recording sound effects in the studio. Now I can devote more time to writing poetry and editing vocal parts from 70 takes, "said Finneas O'Connell, Grammy Award winner and producer of Billy Eilish's song" Bad Guy "and" When We All Fall Asleep, Where Do We Go? "
"Logic Pro X 10.5 has changed our approach to making music. We used all the new features: from recording sounds to the built-in MacBook Pro microphone to the Quick Sampler instrument, in which we quickly mounted the song on the Live Loops grid, while recording artists. We have been using Logic for many of our releases for many years, and with the new version we will be able to create real hits even faster, "said Denzel Baptiste and David Bayral of Take a Daytrip, Grammy Award winners and producers of hits like Panini by Lil Nas X, "Mo Bamba" by Shek Wes, "THE SCOTTS" by Travis Scott and Kid Cadi, "Legends" by Juice WRLD, "Good In Bed" by Dua Lipa and "Kung Fu" by YBN Cordae.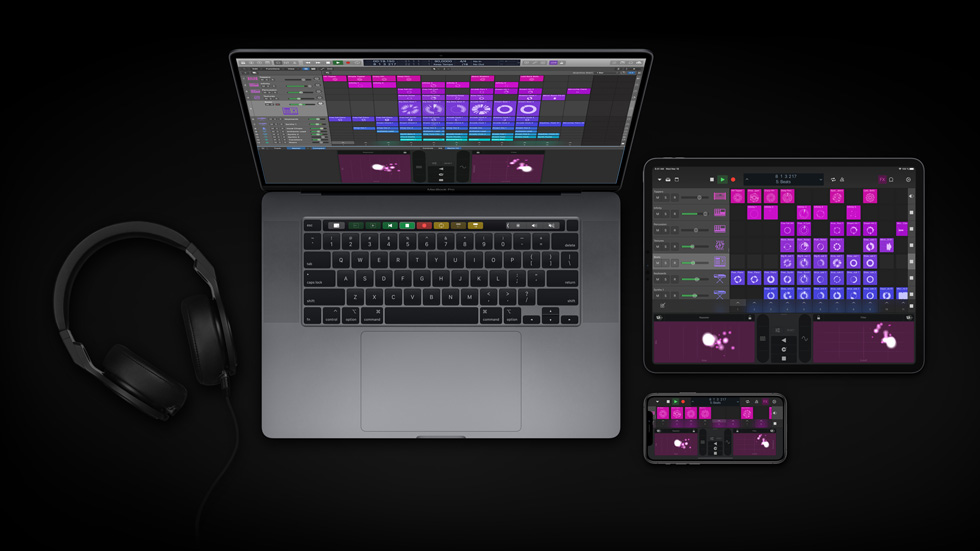 Apple Unveils Largest Logic Update Since Logic Pro X Launched